"While sleeping, we rejuvenate, rest and heal.
We need a room that is clean, natural and electrically quiet."
We love our technology! It truly is amazing that we can talk, connect, create, capture, communicate, send and receive just about any images, sounds or ideas that we want.
RIGHT THROUGH EVERY CELL IN OUR BODIES.
It doesn't have to be that way. But in the meantime, people are getting sick. And most of them don't know why.
We are here to help inform those who are seeking this information about safer ways to use our marvelous technology. There are good, better and best choices. It's up to you.
Most people cannot feel it. They can't understand how electric fields from house wiring in the walls, or magnetic fields from their clock radios, or radio frequencies from their wireless routers or the neighborhood cell phone tower or the new digital "Smart" Meter on the side of the house could be affecting their head, their heart, their joints, their mood, their ability or inability to sleep at night.
We know this is true. We meet the people who are beginning to question, to search on the Internet for answers as to why they have brain fog or brain tumors, ringing in the ears or infertility. Their doctors don't know and so give them pills that really don't work, or may even make them worse.
And when they begin to question their surroundings, their immediate environment, their living and work spaces, they look around. What is different from when they felt healthy? They feel it. They begin to connect the dots. Some cannot even go out in public because it is painful. And they are fading into the woodwork so we don't even know they exist. They are our canaries in the coal mine and sadly they become EMF refugees.
We make no claims to diagnose or cure any health disorders. But we do see amazing improvements in people's lives when they pay attention to what Mother Nature has been trying to tell us all along. When we use natural materials, eat pure foods, breathe clean air and protect our natural human electrical communication system inside our bodies, from cell to healthy cell – we thrive.
OUR HOMES ARE OUR THIRD SKIN.
As Electromagnetic Radiation Specialists (EMRS) we are not just talking about what is healthy in your home, we show you what actually exists where you work and play and sleep and rest. We use the latest in meters and equipment to measure electric fields, magnetic fields, and wireless radio frequencies (RF). We make the invisible visible. So you can see how fields drop off the further away you get from the source and where it is actually safe. You can see levels and hear the sounds of the signals that your body is silently enduring.
We can help eliminate, distance or shield these known health exposures.
Sometimes it is as simple as unplugging something to eliminate a huge source of electromagnetic radiation in your home, especially in your sleeping space, so you can relax, rest, rejuvenate, sleep and heal.
Don't be the one who says "If I only knew, I would have done anything to save my health." And our children are 100 times more susceptible to these health exposures than adults. Think about it.
THE SLEEPING SANCTUARY.
We each spend about a third of our lives in our bedroom. It is an important place to start when looking for ways to improve our home environment.
Ways to begin include moving electronics away from the immediate area around the bed, including wireless phones, clock radios and TVs, all of which emit electromagnetic radiation.
Change out the sheets, from synthetic blends to natural and organic fibers. Wool mattress pads, cotton and bamboo fabrics do not hold static electricity and they regulate temperature and moisture next to the body naturally.
The same goes for carpeting in the bedroom, avoid synthetic, nylon or any petroleum/plastic or vinyl-based flooring. Wool, jute, hemp, natural linoleum and hardwood are all healthy choices.
And avoid furniture made with particle board, glues, or synthetic finishes. Use solid wood, rattan, bamboo or other natural materials that will not be off-gassing while you sleep.

Home and Office Assessments
All assessments begin with a free initial phone conversation and brief survey to best determine your home's criteria and how we can help.
Based on your situation, whether you want a consultation to give your home a clean bill of health, help with home improvements and greener options, or a more, in depth inspection to gather data on specific problems, we'll find solutions and choices for you.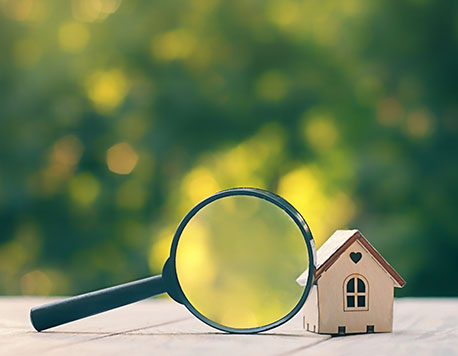 Initial Conversation & Brief Survey of the Home
• Location
• Size, age, type of building
• History, repairs, renovations
• General elements, electric/gas appliances, type of flooring, etc.
• Technology used, phones, computers, wi-fi, etc.
• Any health issues or concerns, timing patterns
Two to three hours, or more based on needs. This would look like us coming out to your home in the morning from 9:30-11:30AM or the afternoon from 1:30-3:30PM, give or take a couple of hours.
We strive to stay affordable and charge $125 per hour for the time spent evaluating your home, including travel time at a rate of $25 per hour.
• Visual Evaluation – outdoors/indoors
• Measuring, testing and/or sampling using the latest meters and equipment
• Sharing the investigation process with the occupants as a learning experience
• Recommendations
• Resources
An included phone consultation or emails to answer questions.
Sampling and lab analysis
Fees are additional, if you decide to proceed with testing. An example may be taking a dust sample from your vacuum or carpet or vent to check for allergens.
Detailed Report available if needed, extra charge will apply. Can be used to coordinate renovations, health care practices, etc.

We will arrive with meters and measuring equipment and a consent form for you to sign before beginning the service. Full payment is made on the day of the visit by cash/check or by credit card via an invoice from Square Up.

The good news is that, with this important information, you have choices. And they are based on what is good for your health and the health of your family.
Electromagnetic Radiation (EMR) Exposure: A Basic Avoidance Strategy
Since our bodies are most susceptible to problems while sleeping, the Building Biology Institute highly recommends creating a sleeping sanctuary.
There are, however, some initial steps you can take today to protect you from EMR exposure.
Minimize all exposure and usage of wireless communication: cell phones, cordless phones, and WiFi devices.
Turn your cell phone off when not in use and definitely when sleeping. Never keep it near your head or use it to play games, movies, etc.
Keep your cell phone at least 6-7 inches away from your body and others while on, talking, texting and downloading.
Never keep your cell phone in your pocket or on your hip all day. The hip produces 80% of the body's red blood cells and is especially vulnerable to EMR damage. The close proximity may also affect fertility.
Do not talk on the cell or cordless phone when pregnant, with a baby/small child in arms, under age 16, or while in a vehicle (car, train, plane, subway) – the radiation gets trapped and is higher in these closed metal zones!
Replace all cordless and WiFi items with wired, corded lines (phones, Internet, games, appliances, devices, etc.). The cordless phone base emits high levels of EMR – even when no one is making a call. (900MHz Analog cordless phones are okay)
Minimize/space out computer use, sit back from the screen; flat screens are preferable. Use wired Internet connections, not WiFi – especially for laptops. Keep laptops off of the body and preferably on wooden surfaces.
Keep a low-EMR sleep, home, and personal zone. Move alarm clock radio at least 3 feet from head or use battery power; 6 feet is the recommended distance from all electronic devices during sleep.
Avoid waterbeds, electric and metal frames. Futons/wood frames are better than metal-coiled mattresses and box-springs. Metals attract EMR: keep them away from and off of the body.
Ensure that there are no electrical appliances, power meters, or circuit panels on the exterior or interior wall of bedrooms.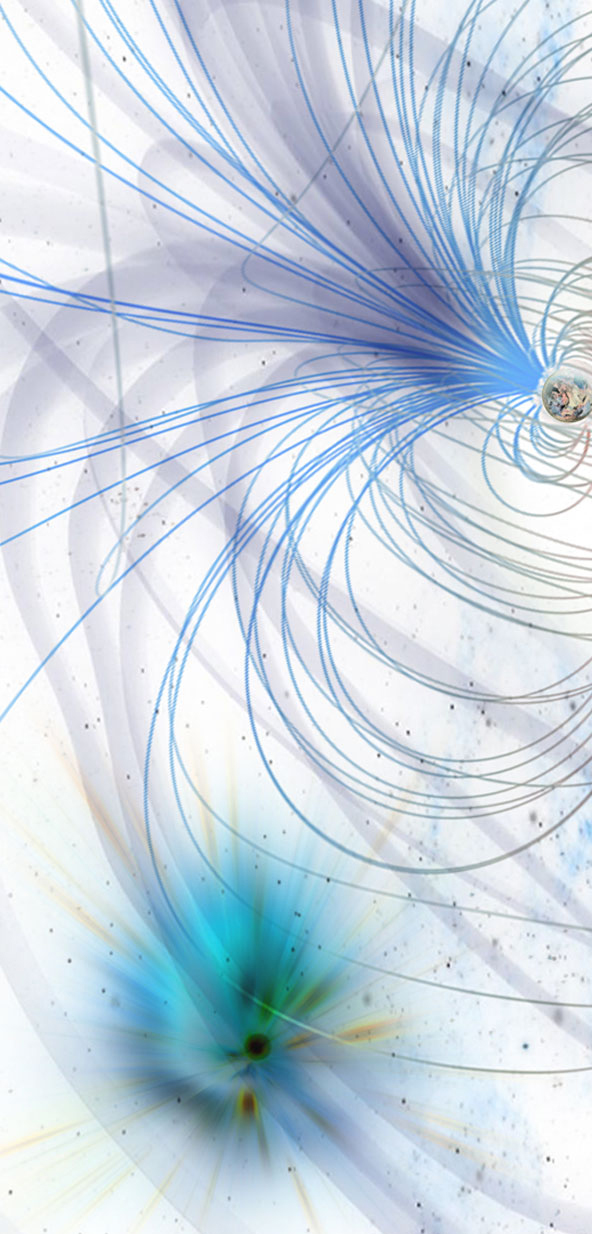 If you'd like to learn more about where Charlotte attained her Electromagnetic Radiation Specialist credentials click here.