Let me clear, kale is not one of my favorite vegetables. It can be tough, bitter, hard to digest and overly hyped. I have totally dissed it over the years. BUT I just received a bunch of it from our biodynamic CSA with Aspen Moon Farms and it was amazing – so tender and flavorful. And just like that, I have to take back everything bad I've said about kale! It was a wonderful side dish with salmon. Here's how I prepared it:
Kale
WHAT YOU NEED:
1 bunch of organic kale
Organic blueberries
Organic walnuts, chopped
How To
Rip the stems out of the kale (that always feels good). Place leaves on a cutting board and cut into strips. Put in a bowl. Pour a generous amount of dressing on top and massage the dressing into the kale, until wilted (so sensual). Throw in a handful of blueberries and chopped walnuts and stir. Serve with your favorite meat.
Now, I'm sure that this would be wonderful with a homemade dressing, but there was no time for that tonight! Now, let's move on to dark chocolate…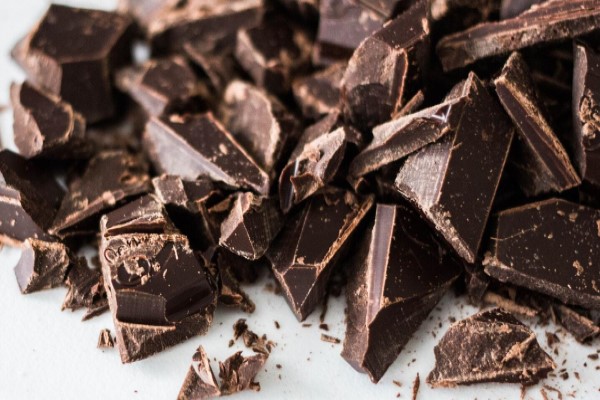 Chocolate
WHAT YOU NEED:
How To
Prepare your double boiler on the stove; heat water to high. In the meantime, break up dark chocolate bars into smaller chunks on a cutting board. When nice and hot, melt coconut oil in the double boiler and then add chocolate, stirring constantly until smooth. Pour the chocolate and coconut oil mixture onto a small cookie sheet lined with parchment paper. Sprinkle Pili Nuts on top. Refrigerate and make sure that the pan is sitting on a flat, even surface. When the chocolate is hard, break up into large pieces and store in a container in the fridge. Enjoy – frequently!
Side note: I've also made this with chopped macadamia nuts and a sprinkling of Saffron Salt, and that was delicious, but the pili nuts are THE best. Pili nuts have the right texture, flavor and are the lowest in carbohydrates and highest in good fats. They turn your chocolate into food!
If you have a favorite combination not mentioned here, I'd love to hear from you!
Now you maybe thinking: how are chocolate and kale related? Why put these two recipes together? Well, I have an answer for you. Reclaiming your vitality and building your health is not a single event when it comes to food (or anything for that matter). One meal isn't going to heal you. Healing occurs with thousands of little, tiny decisions you make each day over the course of years…which happen to include eating nutrient dense foods like kale and dark chocolate.